Use Miles with Delta Vacations
---
Exclusively with Delta Vacations, SkyMiles® Members can use their miles toward their getaway, while still earning miles along the way. Miles can be used:
To purchase flight + hotel packages, plus car rental & activities
For everyone on your booking
To any of our 300+ destinations
With no minimum or maximum number of miles
VOUS N'ÊTES PAS MEMBRE SKYMILES ? Join, opens in a new window today.
Book your package using the search function above

Purchase trip

Choose miles as the form of payment and enter the amount of miles you'd like to use
Do you need assistance with your booking? Or, are you looking to use more than 999,999 miles? Let the Delta Vacations Customer Engagement Center guide you through the process by calling 1-800-800-1504.
Purchase any Delta Vacations flight and hotel package from any Delta Vacations origin in the U.S. or Canada to any Delta Vacations destination.

Minimum flight and 2-night hotel stay required.

Miles cannot be used toward gift cards, Ski packages, Dive packages, Globus family of brands including Globus, Cosmos, Monograms and Avalon, other discounts or special status fares (such as companion, agency/industry discount, web fares, senior fares child rates), for groups of 10 or more.

Use up to 999,999 miles on flight and hotel packages to any Delta Vacations destination when you book online.

To use more than 999,999 miles, contact our Customer Engagement Center via phone at 1-800-800-1504.

Offer is not retroactive and is not available on prior reservations.

Only one SkyMiles account number per reservation.

Must be purchased through Delta Vacations.

Les programmes ainsi que la disponibilité peuvent varier. Les réservations aériennes de Delta Vacations peuvent être effectuées jusqu'à 331 jours avant la date de départ du vol.

Delta Vacations must issue all airline tickets.

Standard Terms and Conditions apply; other restrictions may apply.

Delta Vacations est l'autorité ayant le dernier mot sur l'interprétation de ces règles et se réserve le droit de modifier ces modalités sans notification préalable.

If you cancel your reservation, miles will not be redeposited into your SkyMiles account. The SkyMiles account holder will receive a Delta Vacations voucher for the value of the miles at the time of redemption minus any cancel penalties.

Toutes les modalités du programme SkyMiles sont en vigueur. To review the rules, please visit delta.com/memberguide. Delta Vacations airfares will earn Medallion Qualification Dollars (MQDs – U.S.-based members only) based on fare class and distance flown. Bonus miles do not count towards Medallion® Status or Million Miler™ Status. Please allow 6-8 weeks after qualification for miles to be posted to your account. Offres nulles et non avenues lorsque la loi les interdit. Offres soumises à changement sans préavis. D'autres restrictions peuvent s'appliquer.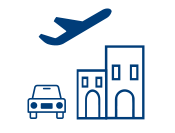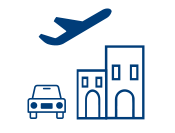 ALL IN ONE
The best vacation packages
designed for SkyMiles® Members.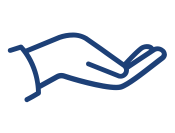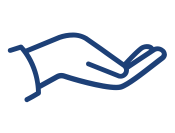 24/7 CARE
Experience a new standard of care and award-winning support and service —
whenever you need it.